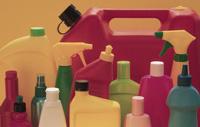 It's Cleaning up Time!
September 2017
Wood-burning systems operate under a variety of conditions during each heating season, which creates the need for many maintenance tasks. Maintaining your wood-burning system ranges from simple, frequent tasks such as removing and disposing of ashes to more complicated jobs such as replacing parts that have worn from usage and heat stress. Regular upkeep also helps the system operate efficiently and safely, since one of the most important maintenance tasks is removing combustible deposits from the flue pipe and chimney.
Maintain Door Glass
The glass door in a modern wood-burner isn't glass at all, but a transparent ceramic material that can withstand very high temperatures. It is unlikely that the "glass" will break because of heat, but it could be damaged if struck with a hard object. If you need a replacement glass, visit us in store and our experts will be pleased to replace it while making sure it with the right size, shape and material.
The door glass will need cleaning periodically – wait until the appliance has cooled before cleaning. A damp cloth or paper towel should remove any ash dust or light brown stains. For darker, more stubborn stains, buy special stove glass cleaner that will not scratch the surface. Check the special gasket around the glass and replace it when it gets worn or leaky.
Get Yourself an Ash Container
You will want to set an effective routine for dealing with ashes. Following are three ways to avoid creating dust as you remove the ashes:
1. If your stove has an ash pan, empty it regularly (don't let it over-fill) and transfer the ashes from the pan to a larger, covered metal bucket outdoors (never indoors);
2. Use an accessory ash scoop with a sliding lid to reduce the dust in your home; and
3. If you use a shovel and bucket, remove ashes from the stove slowly and never drop ashes from the shovel into the bucket. Warm splattered ashes are a fire hazard.
One of the best ways to ensure that your wood-heating system is safe, clean and effective is to hire a trained, insured and certified chimney sweep to conduct a thorough maintenance check each year. Professional chimney sweeps will clean the entire system and report any problems. They might suggest that it is time to replace the flue pipes, baffles, catalytic combustor (if you have one) or door gaskets – and may even be able to do the work for you when the time comes.
Have a great cleaning up!
Source: Canren.gc.ca