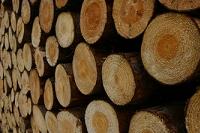 The Future of Residential Wood Heating
April 2018
The demand for environmentally acceptable energy alternatives should ensure that wood heating will play an integral part of our energy mix for the foreseeable future. Many Canadians like you who use renewable energy sources to heat their homes want to make sure that these sources will remain sustainable. As well, they usually support model forest management practices.
Moreover, with more highly efficient combustion technologies in homes – technologies that produce more heat with fewer pollutants – residential wood heating is expected to remain a safe, clean and efficient home-heating option in the future.
Wood stoves have evolved significantly since the late 1980s, and they are now cleaner-burning, easier to use and provide a better environmental performance. As we understand more about efficient wood-burning techniques and the need to reduce smoke emissions, wood heating will be among the methods for improving Canada's energy security. More Canadian families will enjoy the benefits of advanced, certified clean-burning wood heaters.
Conventional fireplaces, once common in Canadian homes, are declining in popularity. Their low efficiency, high levels of pollution, limited use and often severe functional problems outweigh any claims to aesthetic appeal. In their place, energy-efficient and low-emission wood-burning fireplaces and inserts with their beautiful fire-viewing capabilities will become the accepted standard. These new fireplaces are as practical as they are attractive – something that can't be said of older, conventional fireplaces.
As the cost of heating homes with fossil fuels and electricity continues to rise, advanced wood burning offers an effective alternative. In the future, more Canadians – especially those living at the urban fringe and beyond – will return to Canada's original source of fuel.
Installing an advanced technology wood stove, fireplace or insert in the primary living area may reduce the need to directly heat unoccupied parts of our homes. As we better understand the environmental and social costs of energy, the move to renewable, efficient and self-reliant wood will make more sense for many Canadians.
SOURCE: canren.gc.ca